The following is a list of questions Santa Maria Catering often encounters from new clients. We hope that by answering them here you will have a better understanding of what we do and how we provide 5 star service.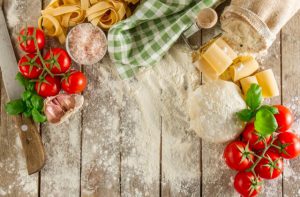 Q. I know you specialize in Italian food but do you cook other foods too?
A. While it is true that Italian cuisine is our specialty if a client has a special request or wants a mixture of Italian and other cuisines we do our best to provide it. We also cater to special dietary needs. Just ask and we will do our best to cater to your specific requirements.
Q. Is it all fancy Italian food or can we order pizza too?
A. While some of our Italian dishes are elaborate we are more than happy to provide pizza if that is what the client wants. Just be warned though…once you taste one of Renato's gourmet pizzas you won't want to go to a chain pizza restaurant ever again!
Q. How do you get hot food to the venue and have it still be hot? Or do you use the kitchen at the venue to cook in?
A. Once we know the venue we will do a preliminary check of the kitchen facilities to see if they can be used. All of the dishes will be prepared and cooked in our kitchen, and if necessary warmed up a little in the venue kitchen. Because we know guests want to nibble as soon as they arrive at an event we provide a selection of cold appetizers so that we have time to get the warm ones ready. We have equipment that allows us to transport hot foods without too much loss of heat and heated serving dishes to ensure food remains warm at the table.
Q. I am a vegetarian and I know Italians like their meat. Do you provide vegetarian dishes?
A. Yes, we can provide a selection of vegetarian dishes. Just ask and we will be happy to discuss your specific dietary needs.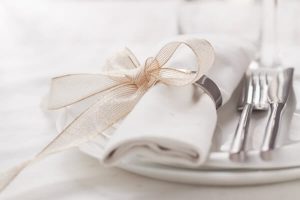 Q. I need someone to cater my daughter's wedding reception. There will be 300 guests coming from all over Canada and the United States. Can you cater a function that large?
A. We have been catering events of all sizes since 2001 and can provide an extensive menu of great dishes to cater to large numbers of guests. 300 is well within our capabilities. Just let us know how we can help.
Q. I want to hire caterers for my engagement party but I don't want to have to clean up the mess afterwards. Does Santa Maria Catering do cleanup as well as provide food?
A. We work closely with an experienced team of cleaning staff who have cleaned up after many functions Santa Maria Catering has provided food for. We would be happy to have them clean up for you after everyone has gone home, and once they have finished you won't even know there had been a party there.
Q. I want to invite my boss and his wife to dinner. She is Italian and very picky about food. Do you think you can provide an authentic Italian dinner for 4 that she will enjoy?
A. Our chef Renato is Italian and cooks many of the dishes he learned at the side of his Sicilian grandmother. We assure you that your boss's wife will be very pleased with the dinner we would serve her.
Q. I love Italian food but have never had it catered before. Quite frankly beyond a few dishes I really enjoy I don't know much about Italian food. Can you help me?
A. Our menu is extensive so that we can cater to all tastes. We will go over the menu with you carefully, explaining each dish so that you are completely familiar with all of the dishes and can make an informed choice as to what to serve at your event. We welcome your questions and can provide samples upon request.