Established in 2001, Santa Maria Catering has been providing the great people of Richmond, Vancouver with all of their catering needs for over 16 years. We specialize in fine Italian cuisine and specialty dishes that tantalize and satisfy even the most discerning palate.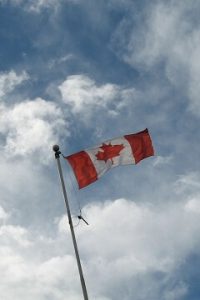 No matter what the event, size of guest list or the specific needs of the client, Santa Maria Catering is able to provide a great selection of foods designed to not only look mouthwatering but also live up to their promise.
Santa Maria Catering is available for almost any event or occasion, from a private dinner for two up to a full-scale wedding reception. We cater any event that requires outstanding food such as anniversaries, birthdays, christenings, bachelorette parties, engagement parties and more.
As we stake our reputation on providing an outstanding catering service we are pleased that our clients not only employ our services time and time again but also enthusiastically refer our services to their friends, family and business colleagues. This same reputation is what ensures that should you employ us to cater your next function you will be completely satisfied with the service you receive.
We at Santa Maria Catering know how stressful organizing and hosting a function can be, which is why we offer a complete service that includes providing tables, chairs, centerpieces, table settings, glassware as well as a wide choice of dishes sure to please you and your guests. We can arrange the setting up of tables if required and provide a complete clean up service following the end of the function so you can relax and concentrate on entertaining and enjoying time with your guests. A full bar service is available upon request.
Our clients are our lifeblood and to this end every effort is taken to provide a service that is second to none. While we do have a set menu available clients are able to request specialty dishes and our chef will endeavor to cater them. Though we specialize in Italian cuisine our excellent chef can also prepare other fine dining dishes upon request. Special dietary considerations can be catered to provided we are given sufficient prior notice.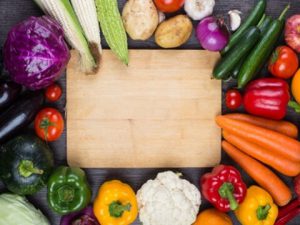 From our world-class chef and experienced kitchen hands to the ladies and gentlemen who wait tables and tend bar, every member of the Santa Maria Catering team focuses on ensuring that every little detail is attended to, to ensure that your experience is one of complete satisfaction and worthy of telling others about. Our wait and bar staff members are impeccably groomed, friendly and courteous, as well as skilled and professional in everything they do to ensure your event is a success. As a team we know that everyone has an integral part to play in making sure that the entire event runs smoothly from start to finish.
Our food is made from only the freshest ingredients, locally sourced where possible, and cooked to perfection each and every time. We choose organic ingredients as often as possible but cannot guarantee that all ingredients used are organic. Fish and meats are hand-picked by our chef from the quality meats and seafood available fresh daily at the local markets. We are dedicated to using local food suppliers so that we not only are assured that the fruits and vegetables we use in our fine dishes are freshly harvested but that we help contribute to keeping the local economy alive and flourishing.
When next planning a function we would thrilled to have the opportunity to discuss your needs with you and create a menu that will perfectly compliment your event. Need more information? Please give us a cal
l and we will answer any questions as well as provide you with a one-on-one consultation. You can be assured of service and cuisine second to none, as the following 5 star reviews from previous clients will attest:
Gina and her team did an absolutely fantastic job of catering our daughter's wedding reception. Their food was just to die for and everyone was raving over the appetizers. They took care of everything so that all we had to do was let them know we were ready to be served and then we could sit down and enjoy the meal. Even better still by the time everyone had left they already had half the mess cleaned up and within an hour you couldn't even tell we had been there. Everything was spotless! I would recommend Santa Maria Catering in a heartbeat, and in fact we have booked them to cater our silver wedding anniversary party at the end of August.
Barbara and John Sylkes
I was a little hesitant to ask Santa Maria Catering to put together a picnic for my fiancé and I because I know that they are used to catering large events, but when I asked them they were so nice! I thought I would feel silly asking but they were friendly and helpful and told me they would be happy to do it. They even offered to deliver the food to the picnic spot! I couldn't believe it. I cannot cook to save myself but I wanted to do something special for my honey and they put together a feast! We couldn't eat it all that day so had leftovers to enjoy for the next day, which was fantastic because the food was so yummy. I told my parents I want them to cater my wedding!
Allison Thurkett